Biodry technology
Swiss technology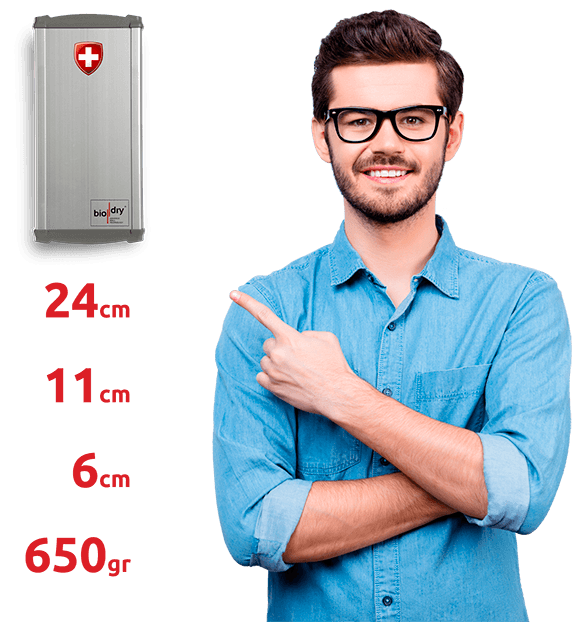 Biodry technology is a natural, safe and permanent solution based on a natural physics principle which stops moisture from gradually rising up through walls. It does not involve the use of any invasive or aggressive methods. Biodry is 100% effective because it is the only system that understands the true cause of this pathology and acts on it.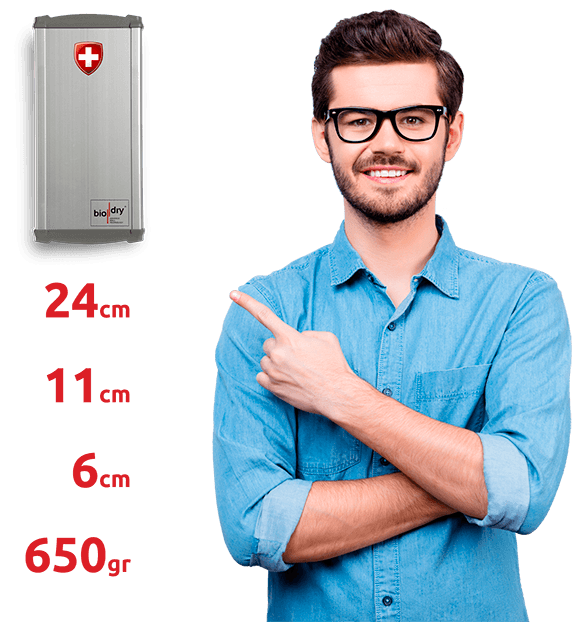 Guaranteed to dry out damp
We support you throughout the entire drying process until the optimal results are achieved.
No building work required
Does not damage the building's structure.
Non-invasive
Does not produce electrosmog.
Maintenance-free
No planned obsolescence.
Good for your health
Designed for a higher quality of life
Self-sufficient
No electricity or batteries required
Energy efficient
Saves energy by improving thermal insulation
Discover all the advantages of Biodry!
These brands trust Biodry